WEEKLY SPECIALS
(for the week of January 24, 2020)
*NOTE: Weekly Specials are good from Friday through Monday only
---
DINNER SPECIALS
---
WINE SPECIALS
Civello - 2014, California
The website says, "Civello is sexier than Pinot Grigio and naughtier than Chardonnay, something Pinot Grigio never learned and Chardonnay forgot a long time ago." Civello is unique in the wine world - a blend of Vermentino, Verdelho, Albarino, Pinot Gris and Chardonnay. Sophisticated and playful aromas. Fresh flowers, citrus and honey suckle burst out of each glass. on the palate each sip will linger with great minerality and fruit.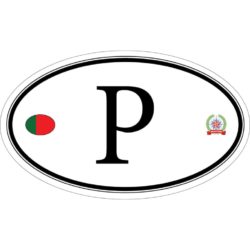 Locations by Dave Phinney "P" - , Portugal
Typical of Portuguese wines, this is a blend. Sourced primarily from the northern region of Douro, with the remainder coming from the Alentejo region to the south. Douro's conditions create gnarled old vines to yield small amounts of concentrated berries which produce an amazingly rich, complex wine. By contrast Alentejo produces rich and fruity wines with a freshness and complexity. Blending the two regions and traditional varieties has produced a harmonious wine with a magnitude of silky, rich layers, one worthy of carrying the Locations name. The glass opens with a triple layered aroma of savory peppercorn and cocoa, jasmine flowers, and black fruit. The immediate dark chocolate structure provides the canvas on which black cherries, roasted lamb, and exotic spices intermingle. It finishes with the tapering dark chocolate structure and culminates with hints of vanilla.
Monte Degli Angeli Barolo - 2014, Piedmont, Italy
Antonio and Paolo Sperone are brothers who own and manage this small estate in Piedmont. They are producing about 1000 cases per year of delicious, traditional and balanced Barolo. Look for a generous nose of spice box, red fruits, licorice, plums and black cherries. In the mouth, the wine has excellent grip, yet silky tannins, especially after some aeration. Gentle notes of tar and cigars pick up on the finish. It is a rich wine, yet not overpowering, and above all, it is balanced. Great wine here at a small price.